The Bauchi State Police Command, in continuing its crackdown on crime and crime in the state, has arrested seven suspected kidnappers, neutralized two kidnappers and wounded one who terrorized the residents of the state's Alkaleri LGA and rescued two kidnapped victims.
A statement from the Command PPRO, SP Ahmed Wakili, stated that on August 14, 2022, "at approximately 2030 a.m., a joint police team in conjunction with a local vigilante group led by the Divisional Police Officer (DPO) Maina-Maji Divisional Headquarters, quickly raided the hideout of a suspected kidnapper, neutralized two suspected kidnappers and arrested the suspects.
"The detainees are Ali Ibrahim, 20, Manu Abdullahi, 30, Damina Musa, 22, Yusuf Mohammed, 32, Buba Abdu, 25, and Buba Sulaiman, 22.
"Also arrested are Isah Manu aged 25, Alhaji Suleiman Yusuf aged 46, Abdusalam (deceased), Usman Alhaji Dadi (deceased) aged 28, Kabiru Alhaji Sa'adu (recovering) aged 26 All of Yelwan Duguri area Alkaleri LGA.
"The two suspects were pronounced dead by a doctor while the operation resulted in the release of a 70-year-old Alhaji Samaila from Gayar Mukal village in Alkaleri LGA.
In addition, four motorcycles were recovered as evidence from the suspected kidnappers, while the suspects voluntarily confessed to the crime during the investigation.
"Likewise, the Police Commissioner, Umar Sanda, has ordered that the case be turned over to SCID for discreet investigation."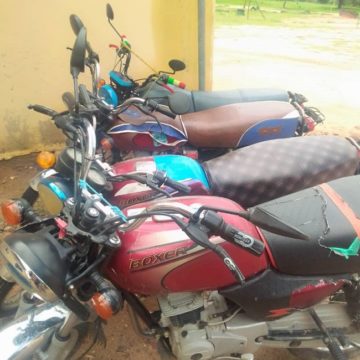 In another development, in line with community policing and intelligence-led policing, Commando officers at approximately 12:30 a.m. on 23/08/2022 acted on credible intelligence in conjunction with a local vigilante group that acted quickly and identified suspected kidnappers attacked on Durr village via Dass LGA Bauchi State.
Subsequently, the agents managed to rescue a 45-year-old Hussaina Mustapha Alias ​​"Biyu" from the village of Durr unharmed and reunite her with her family.
During the encounter, the suspected kidnappers fled to the nearby bush and the Commando is intensifying its efforts to arrest the fleeing suspects.
Police Commissioner Umar Mamman Sanda praised the efforts of the police, but also encouraged the public to remain committed to sharing useful information with the police.
ALSO READ FROM NIGERIAN STAND