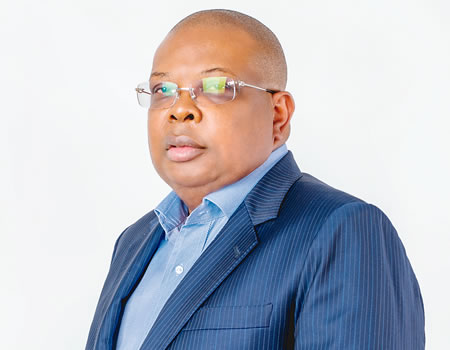 Excitement filled the Padre area of ​​Ode-Aje, Ibadan as members flocked to receive PDP's senatorial candidate for Oyo South, Mogaji Joseph Olasunkanmi Tegbe.
Tegbe's visit to the party's general assembly in local government concluded his acquaintance with the nine local governments in the senate district.
The event was attended by party leaders, believers and benefactors from the 12 divisions in Ibadan North East LGA.
During the reception of Tegbe, the party chairman noted that Tegbe's entry into the party has given the party even more energy. He noted that his rise as a candidate and his commitment to the well-being of members boosted party members' morale, which was dampened by the current senator's style.
Commenting, Hon Abass Agboworin, who represents the Ibadan Southeast/Northeast Federal constituency in the National Assembly, joined party leaders in welcoming Mogaji Tegbe to the PDP. He noted that Tegbe's impact was felt in the short time he joined PDP, attracting gladiators from APC and other parties. He expressed confidence that Ibadan North East will perform ahead of Engr Seyi Makinde, Tegbe and all other PDP candidates.
Tegbe thanked party members for the support he received since joining the PDP. He assured them that if he was given the mandate, he would redefine representation in the district. He reiterated his commitment to the welfare of party members before and after the elections.
Mogaji previously met with leaders and stakeholders at the residence of Barrister Bayo Lawal, the director general of Governor Seyi Makinde's re-election campaign team, where party leaders took turns praising the senatorial candidate's virtues and expressing their total commitment to his rise, as well as the re-election of Engr Seyi Makinde and other lawmakers on the party's platform.
ALSO READ FROM NIGERIAN STAND